About Us

Sea Needles was started in downtown Bethany in 1984 by Eddy Mancari then moved to the Rt. 26 Mall in 1986. Ginny and Elaine met in 1987 and spent time together advancing their needlepoint and knitting skills. They even took a class at the original Sea Needles! When the opportunity arose to purchase Sea Needles, they decided to take advantage of their business and accounting backgrounds from both private companies and family businesses. They realized Sea Needles was a valuable contribution to the business community then and continues to be!
1989 was a very special year. Not only did Sea Needles merge Bethany Art and Framing into the business and move to its current location in June, but also Ginny's daughter was born in March and Elaine completed her college degree. Elaine and Ginny have shared many lifetime events over the years. We truly have knitted our lives together!
Through the years we have been privileged to have a great staff whom we consider friends; previously Peter and Ellen in framing, Emma and our designer Judy. We have been fortunate to maintain a wonderful staff consisting of our framer, Glenn, who has been with us over 15 years; Lynn, assists with framing and needlework customers. Sue helps customers in the shop as well as having the Tuesday clinic. Shirley and Ruth also help customers with yarn and needlework.
Sea Needles has changed through the years. We started with answering machines and have almost graduated to computers. One thing that remains the same is that we pride ourselves on good, old fashioned friendly, honest service and quality inventory! We are grateful for each customer we have served over the years and look forward to many more years! We appreciate that we have been able to provide our customers and our community with beneficial services and will continue to do so in the future!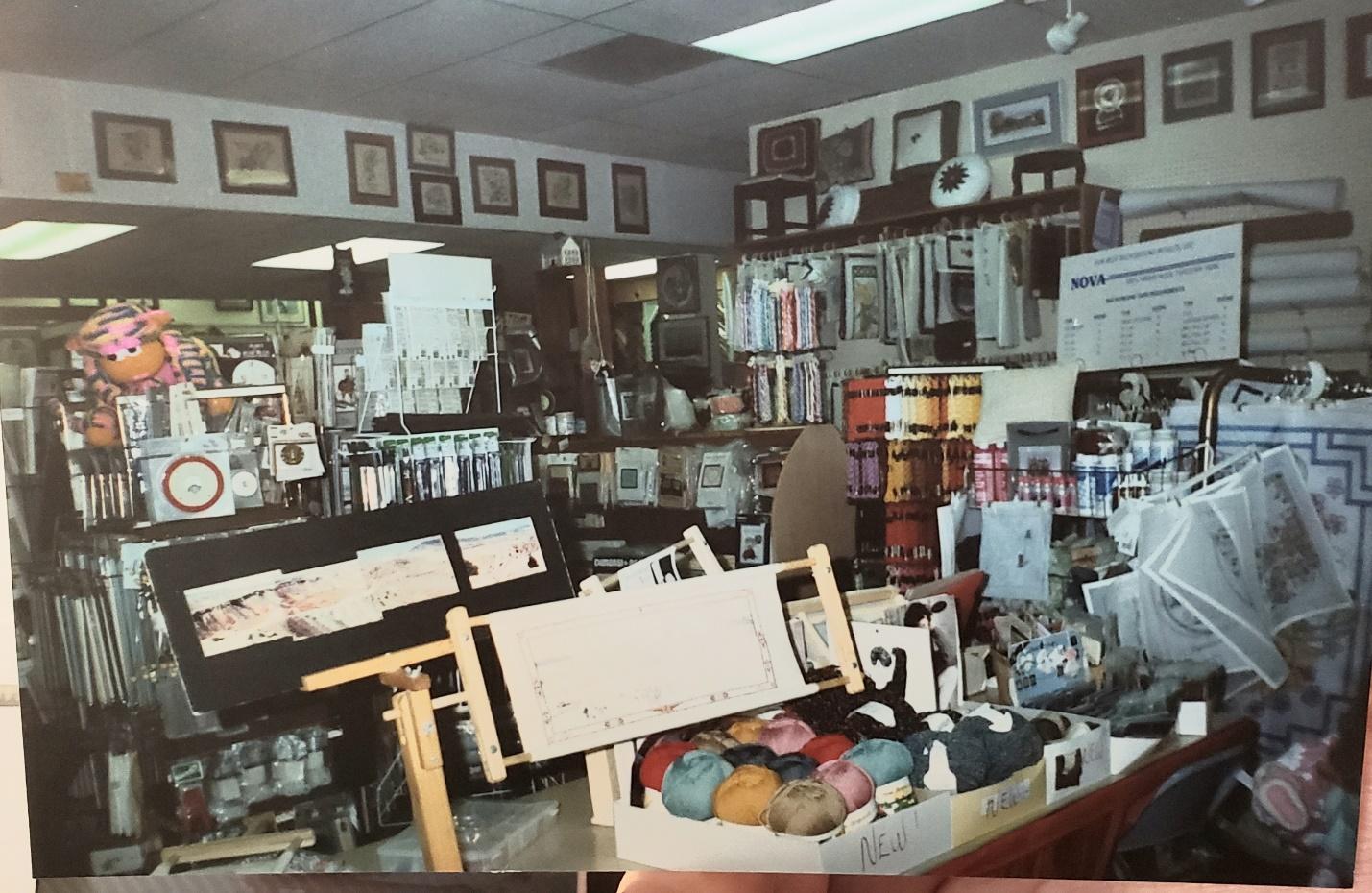 Monday-Saturday
10:00 am-5:00 pm