Knitting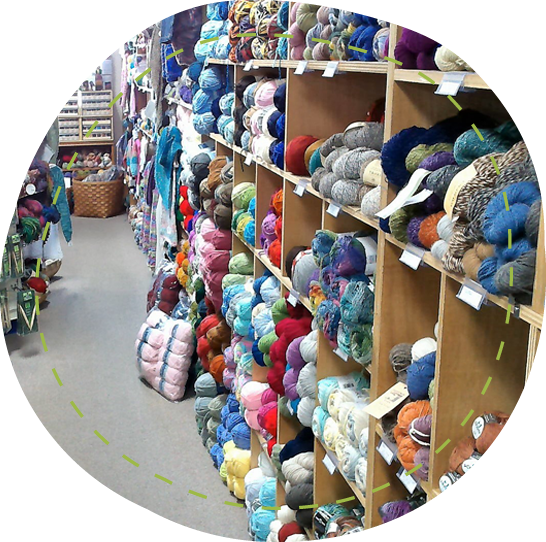 We do have yarn!
From basic to novelty, no matter what you desire to knit, Sea Needles has the yarn for it. Our yarn companies include Plymouth, Berocco, Rowan, Cascade, KFI, Euro, Skacel, and many others. Our wide selection consists of all weights of basic yarns, novelty, mohair, fingering, sock and lace. Yarns are ever-changing with new materials, fashions and ideas. it's fun to see what the latest trends are! We are glad to help you choose the right yarn for your creation!
Knitting needles are very personal. You spend a lot of time working with them. We offer a variety of wood, bamboo, metal and plastic, straight or circular needles. We have Clover, Inox, Prym, Knitters Pride, and Addi Rockets in many sizes. Accessories such as markers, cable needles, stitch holders, counters, darning needles aid in knitting your project.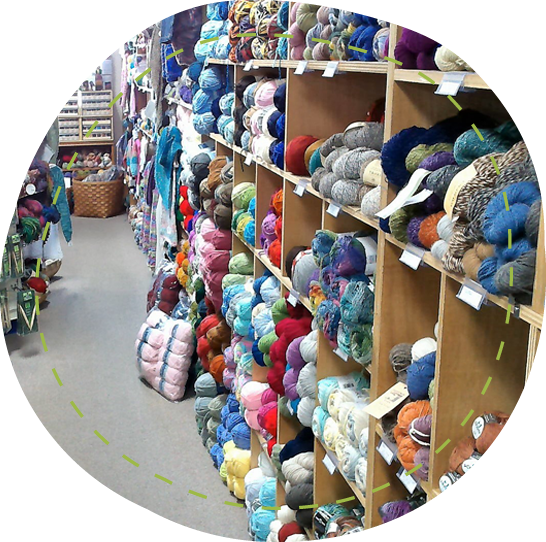 A knitting/crochet clinic is available for $15 on Tuesdays at 10:30. The clinic is geared to help you with your own project where you might need additional instruction. Sign-up is required.
Many of our customers attend a free drop-in social knitting group on Wednesday afternoons at the local coffee shop.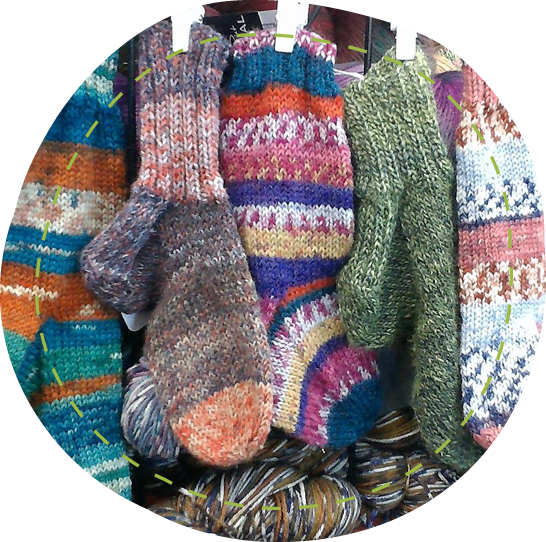 Socks
For hundreds of years people have been knitting socks! Different needles are used from 4 double points to 2 circulars and even 3 curved needles! New techniques for casting on such as Magic Loop uses one long circular needle. Every knitter has a preference for knitting socks with their choice of needles. We carry specific needles of wood, bamboo and metal designed for socks. Sea needles stocks many yarns for socks including (sock) fingering, dk or worsted weight. Sock yarn materials include superwash wool, cotton, cotton and acrylic, blends of nylon with merino or alpaca and rayon and acrylic. It is fun to knit socks with colors and self- striping patterns that have been computer generated, easy to knit and make you look like a star!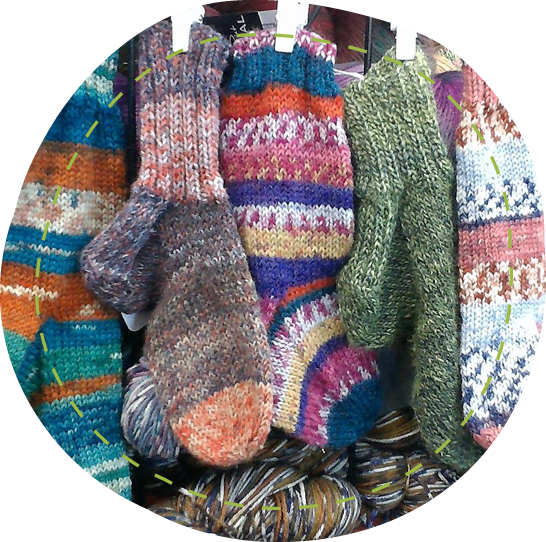 Monday-Saturday
10:00 am-5:00 pm