Yarn Store and Knitting Supplies Near Ocean City MD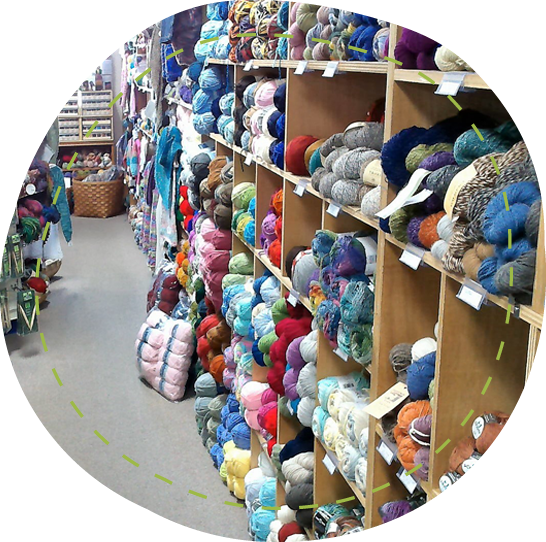 Looking for knitting stores near me around Ocean City, MD?
We've got you covered! Sea Needles is open Mondays through Saturdays all year long for Ocean City residents and visitors to our coastal town. Our yarn store offers one of the largest collections of yarn, knitting needles, patterns and other knitting supplies as well as some of the best service around. We know we can help you find exactly what you need for your next knitting project!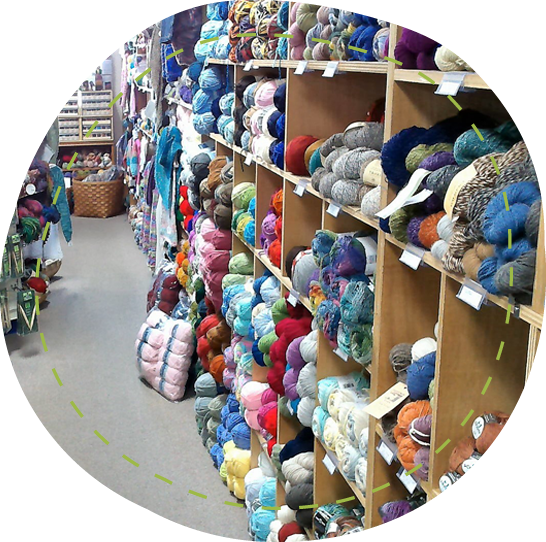 The widest selection of yarn and knitting supplies close to Ocean City!
From basic to novelty, no matter what you desire to knit, Sea Needles has the yarn for it. We're proud to supply yarn from some of the best brands including:
Plymouth Yarn
Berroco
Rowan
Cascade Yarns
Knitting Fever Inc. (KFI)
Our wide selection consists of all weights of basic, novelty, mohair, fingering, sock and lace yarns. You'll also find a full spectrum of colors at our yarn store to help you find that perfect look! Yarns are ever-changing with new materials, fashions and ideas. We love seeing what the latest trends are at our knitting store, and enjoy helping you choose the right yarn for your creation!
Among your knitting supplies, knitting needles are some of the most personal. You spend a lot of time working with them and want them to feel and work just right. We offer a variety of wood, bamboo, metal and plastic knitting needles, along with straight or circular needles. Visit our knitting and yarn store to find popular needle brands, each in a variety of sizes, such as:
Sea Needles can also supply you with additional accessories such as markers, cable needles, stitch holders, buttons, counters and darning needles to aid in knitting your project.
A knitting/crochet clinic is available for $15 on Tuesdays at 10:30 AM at our Bethany Beach yarn shop near Ocean City. The clinic is geared to help you with your own project where you might need additional instruction. Sign-up is required.
Many of our customers also attend a free drop-in social knitting group on Wednesday afternoons at the local coffee shop!
Materials and yarn for knitting socks
For hundreds of years people have been knitting socks! Different needles are used from 4 double points to 2 circulars and even 3 curved needles! New techniques for casting on such as Magic Loop uses one long circular needle. Every knitter has a preference for knitting socks with their choice of needles. Luckily, Sea Needles has all the knitting supplies you might need no matter which needles, yarn or other materials you prefer!
We carry specific knitting needles designed for socks, including wood, bamboo and metal. Sea Needles stocks many yarns for socks including fingering weight yarn, double knitting (DK) yarn or worsted weight yarn. Sock yarn materials include superwash wool, cotton, cotton and acrylic, blends of nylon with merino or alpaca and rayon and acrylic. It is fun to knit socks with colors and self-striping patterns that have been computer-generated, making them easier to knit and making you look like a star!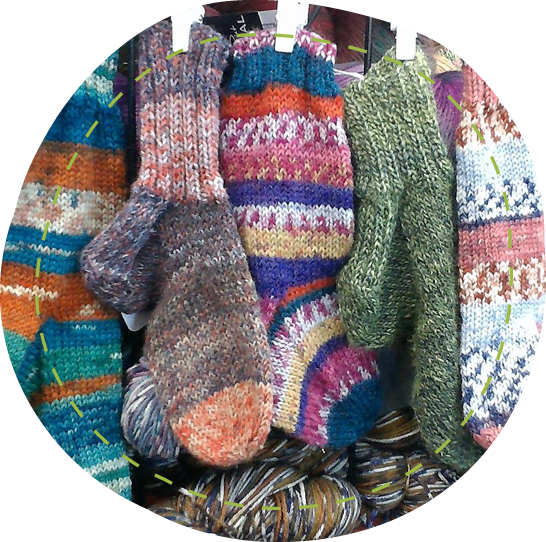 Visit our yarn store today!
In your search for "knitting stores near me" in the Ocean City area, stop by Sea Needles for all the knitting supplies and yarn you need, no matter the project! Ask our knitting experts about new patterns, types of yarn or other supplies they might recommend. Or come knit with us and other customers at our yarn store!
Whether you're looking to knit socks, shawls or a number of other items, stop by the knitting and yarn store a short distance from Ocean City, MD that has it all. We look forward to seeing you soon!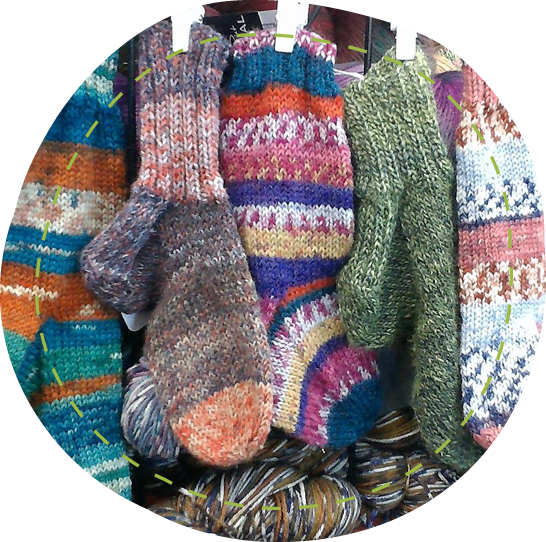 Monday-Saturday
10:00 am-5:00 pm